Hi I am Sheila Kennedy, a long term Spiritual and Metaphysical Practitioner and Teacher. In the early 2000's I discovered a 'self healing 'process that changed my whole life.  I studied the modality and became an associate in the practice. The passing in 2004 of the founder of this amazing technique left me with questions and a need to know more and to do more.
This led me to exploring how I could add to the foundation that I had been given and took me on a journey of discovery, which is a little bit like being an explorer without a map to follow and traversing unknown territories.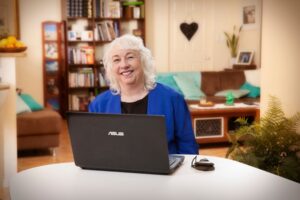 Although my early work was based on the energetic frequencies of the 'physical body' I had long had a passion for clearing unwanted 'energies' from both buildings and land. Many people are aware of 'house clearings' or 'house cleansing' and even the 'blessing of homes', however there is often much less attention paid to the spiritual and energetic health of our businesses, and this interest led me into exploring the energetic 'clearing' of businesses as well between 2005 and 2010.
2011 took me down a different path; of exploring the 'energetic' structure of a business itself, and how previous business endeavours, 'partners' both business and personal as well as 'previous or current'; and much more than the 'location –  location –  location' we hear so much about can have an impact on 'your 'business.
In creating the original Business Clearing programs to assist businesses to be more productive, to clear energetic imbalances and the subtle controls that affect 'how your business operates' I have been able to assist many people to create positive change in both their business and personal lives.
2018 / 2019 brought a decision to 'share the knowledge differently'; to make it 'more available' and to empower business owners to energetically care for their own livelihoods and investments if they wished.
I could tell you a great deal about unique and exciting depths of your business, and how it is possible to clear blockages, to create clarity of intention and focus, to enhance your business performance, and to bring your business into alignment.
However, the downloadable PDF's for the individual Your Energetic Business programs provide an 'overview' of each of the 'do it yourself' with some assistance programs or the personalised services available, and the energetic 'Give away' programs of:
Giveaway 1 The 3 Business Career vibrational sound tracks and PDF
or
Giveaway 2 The 2 Attracting Clients and Attracting Work Opportunities vibrational sound tracks and PDF will allow you to experience the power of sound vibration and frequencies for yourself whether your business is 'bricks and mortar or a 'lap top' lifestyle.